The Accident and Emergency department delivers swift and compassionate care. Its dedicated staff, highly qualified and considerate, embody the department's ethos. With unwavering commitment, they provide a range of essential services, including immediate triage and assessment, life-saving interventions, diagnostic imaging, wound care, pain management, and specialized consultations. Patients benefit from seamless coordination, clear communication, and a comforting environment. This department's core values prioritize patient well-being, ensuring a reassuring haven during times of crisis. This blend of expertise and empathy fosters an environment where individuals receive exceptional care in their moments of urgent need.
Department of Accident & Emergency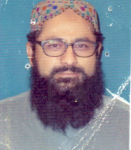 Dr Iftikhar Ahmad is working as a Associate Professor of  Medicine  Department at Akhtar Saeed Medical College Rawalpindi.