Farooq Hospital's bustling Cardiac Surgery Department is renowned for its exceptional and timely therapeutic care. With unwavering professional excellence and a commitment to patient well-being, the department offers a range of life-saving interventions. These include open-heart surgeries, coronary artery bypass grafts, valve replacements, and Complex cardiac surgeries. The team's dedication extends to cardiac rehabilitation programs, and expert consultation services, enhancing the department's reputation as a hallmark of cardiac healthcare excellence. Farooq Hospital's cardiac surgery department is at the forefront of providing top-notch care to those in need.
Department of Cardiac Surgery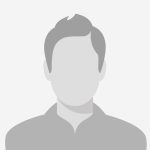 Dr. Adnan Tahir is working as a  Assistant Professor of  Cardiac Surgery Department at Akhtar Saeed Medical College Rawalpindi.